in the media
CASE MANAGER IS A SUPPORT 'SUPERSTAR'
The 'superstar', 'godsend' NDIS Support Coordination provided by Community Interlink's very own, Eloise Grabham, was reported on in a recent special NDIS magazine.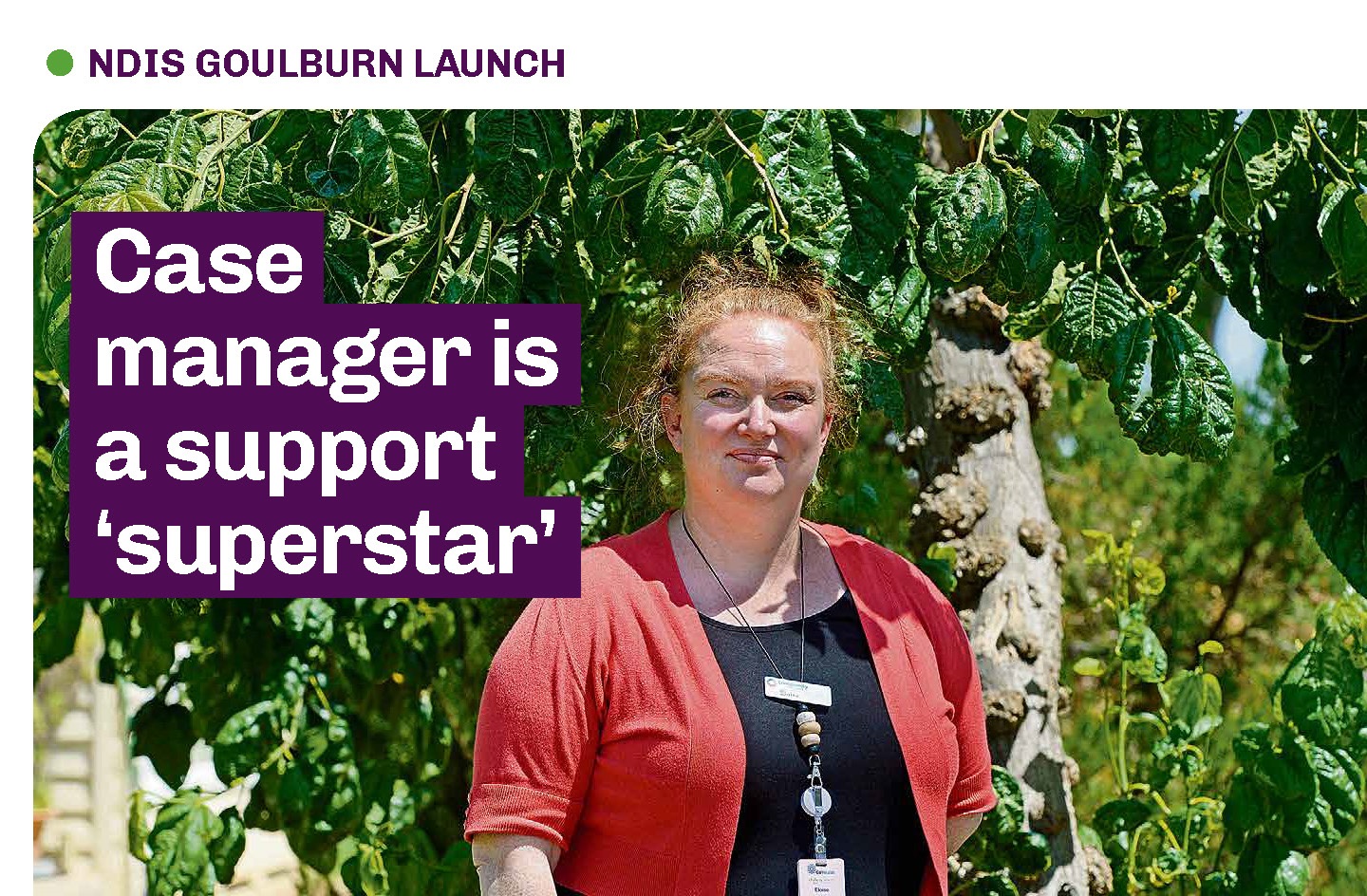 Published by McPherson Media February, 2019.
in the media
SUPPORT FOR A NEW LEASE ON LIFE
THE NDIS HELPS SUPPORT PEOPLE WITH A DISABILITY REINTEGRATE INTO THE COMMUNITY
The story of how the NDIS has supported Ron Gollan of Benalla to gain new independence, choice and control.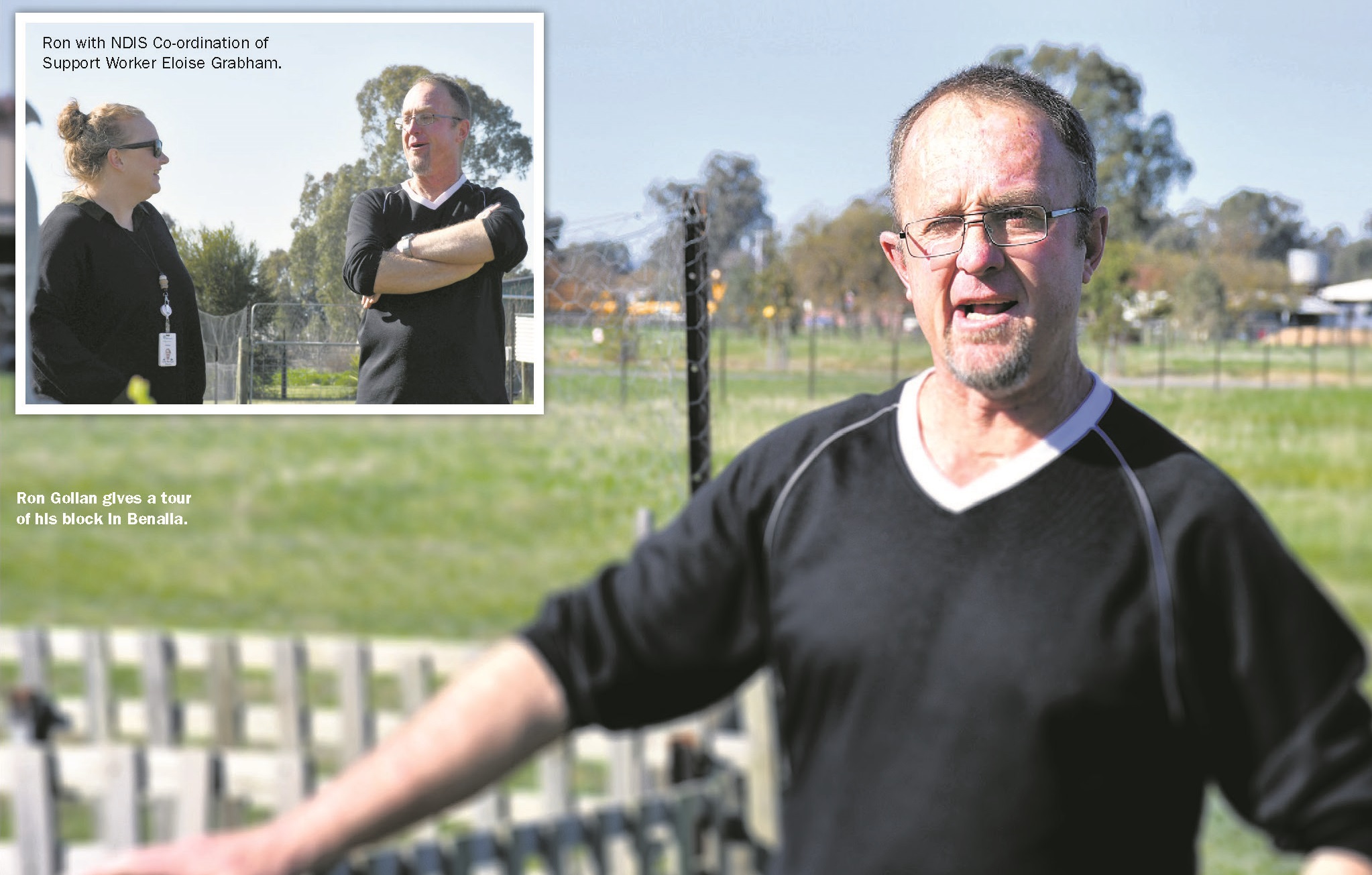 Published by the Shepparton News Friday 4 January, 2019.
in the media
KEEPING CARE AT HOME
COMMUNITY INTERLINK PROVIDES MANAGEMENT OF HOME CARE PACKAGES FOR THOSE WHO NEED ASSISTANCE TO CONTINUE LIVING AT HOME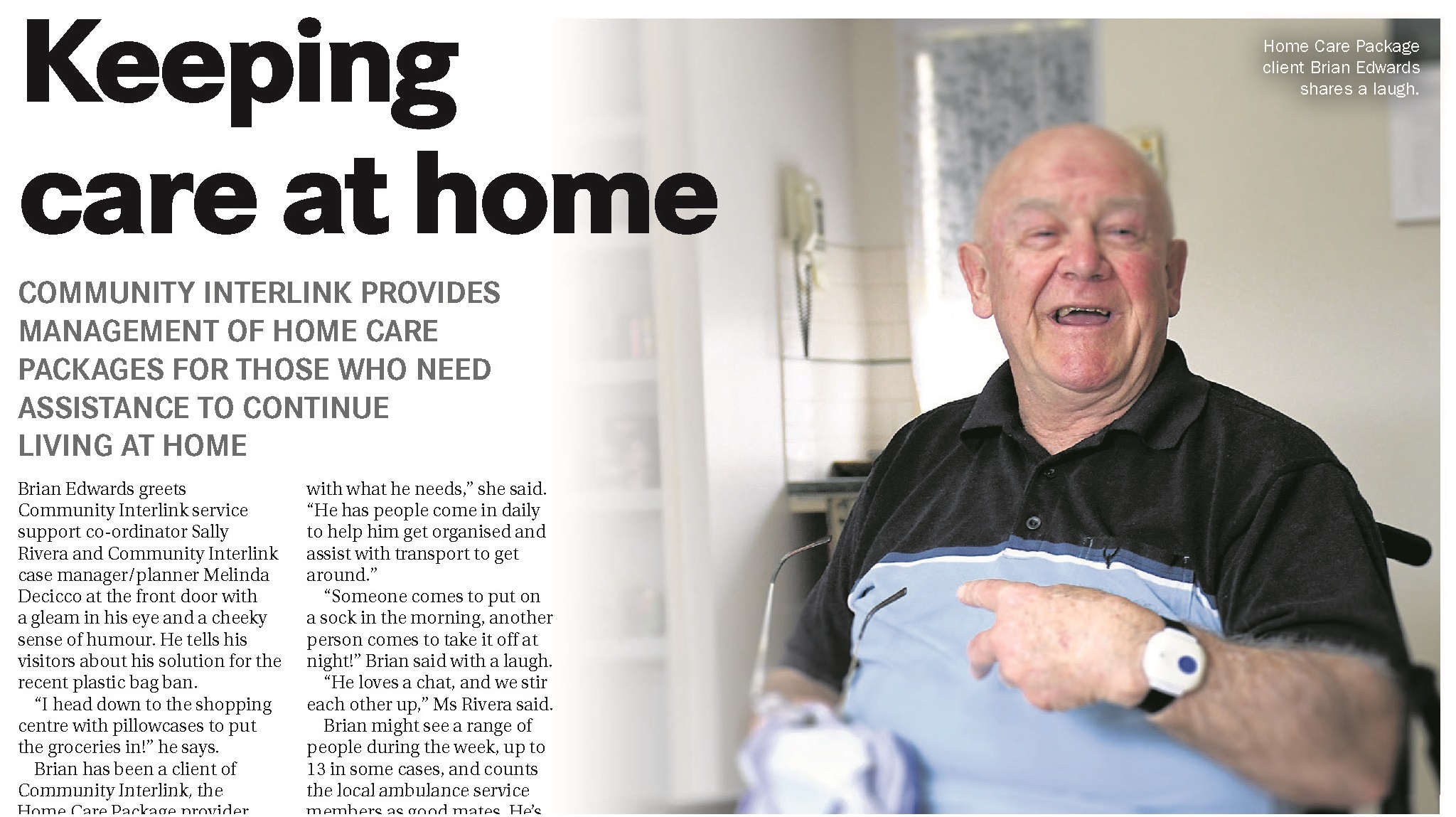 Published by the Shepparton News Friday 12 October, 2018.
in the media
CARE SOLUTION
We live in an ageing population—but how do we care for those we love when we have to work and look after
ourselves? Shepparton News reporter Ashlea Witoslawski spoke to a Shepparton daughter and her father who have found an answer. Sharyn Parsons began caring for her father Keith, 91, five years ago.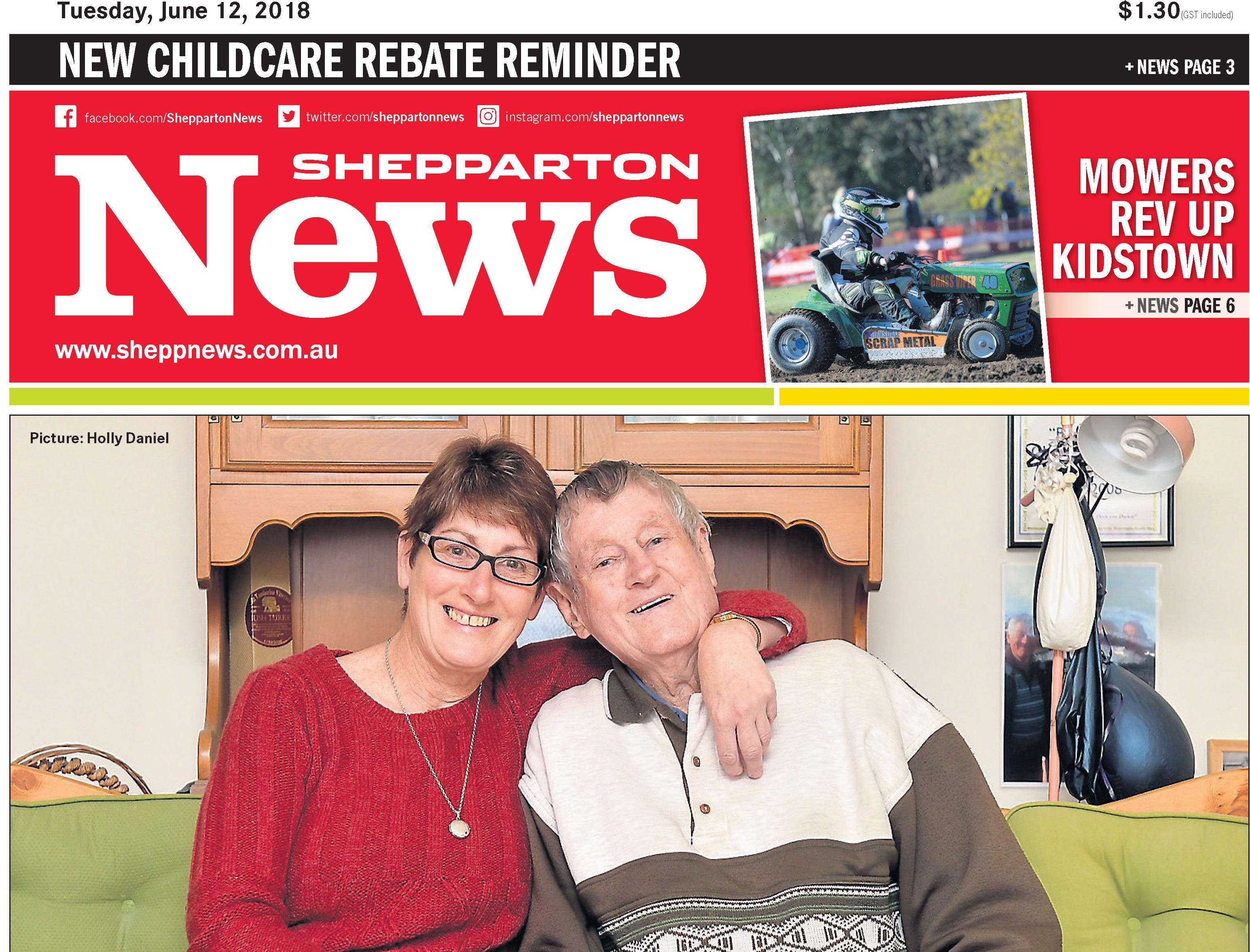 Published by the Shepparton News Tuesday 12 June, 2018.
media release
REMAINING AT HOME IS OUR DESIRE
FEDERAL BUDGET HOME CARE ANNOUNCEMENTS WELCOMED BY REGION'S
HEALTH SERVICES
We're happier and healthier when we age at home rather than in a nursing home. That's why more Australians are seeking support via the Commonwealth's Home Care Packages Program to do just so.
As part of recent budget announcements, Treasurer Scott Morrison pledged an extra 1.6 billion dollars for the program which funds service and clinical care purchases to help seniors remain at home.
"The announcement was great news for seniors as more packages will become available,' says Community Interlink Governance Chair, Suzanne Miller.
"There's a real trend towards our elderly wanting to stay at home. Largely because we all understand just how good it is for us."
in the media
THERE'S NO PLACE LIKE HOME
AS Victoria's ageing population continues to grow, governments and providers are rushing to find creative solutions to care for seniors who elect to continue living in their own home.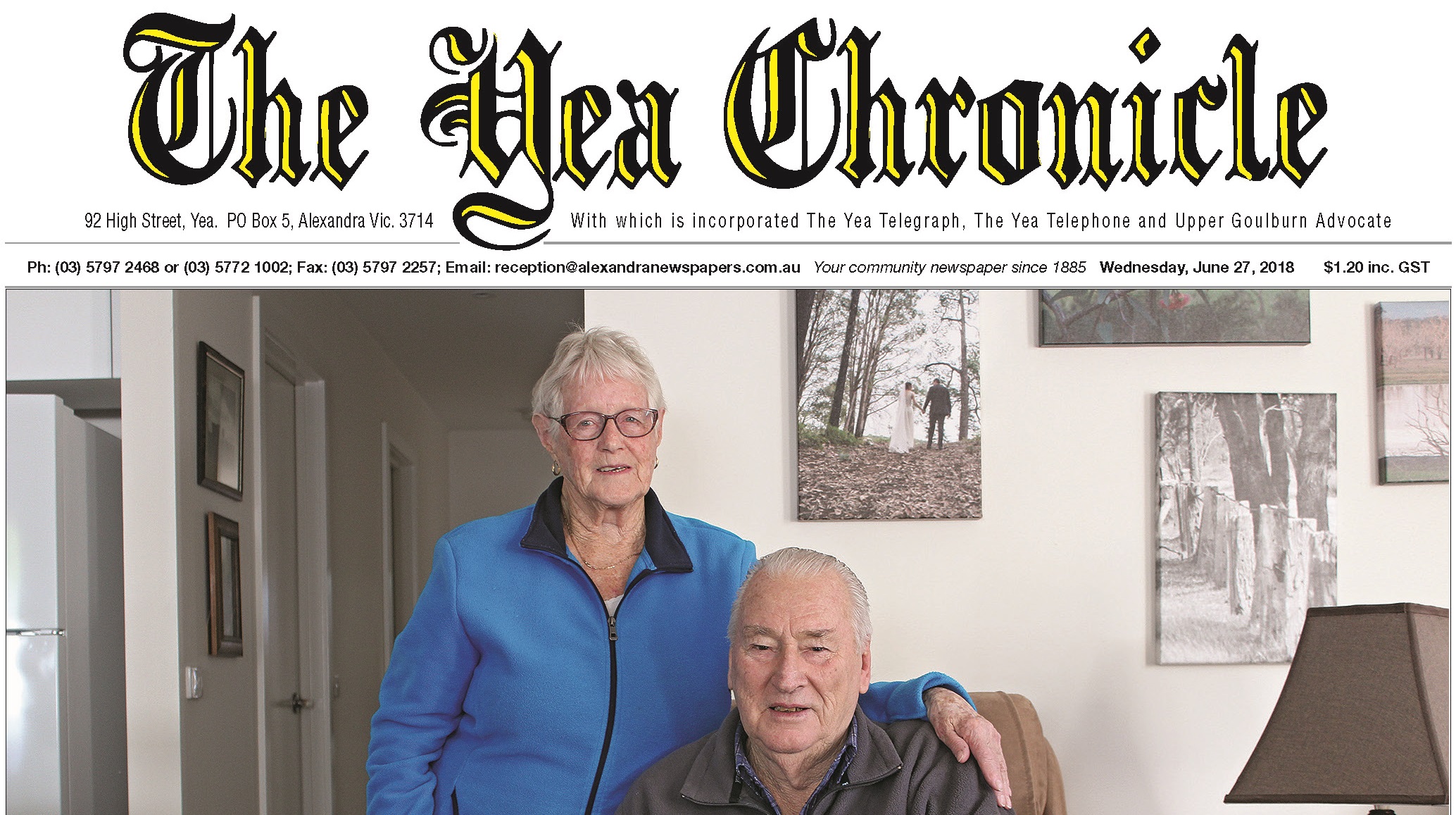 Published by The Yea Chronicle Wednesday 27 June, 2018
in the media
READY FOR LIFT OFF
In what is believed to be an Australian first, 18 health services from across the region including Yarrawonga Health have united for the sustainability of locally governed home care (aged care at home) for senior members of the community.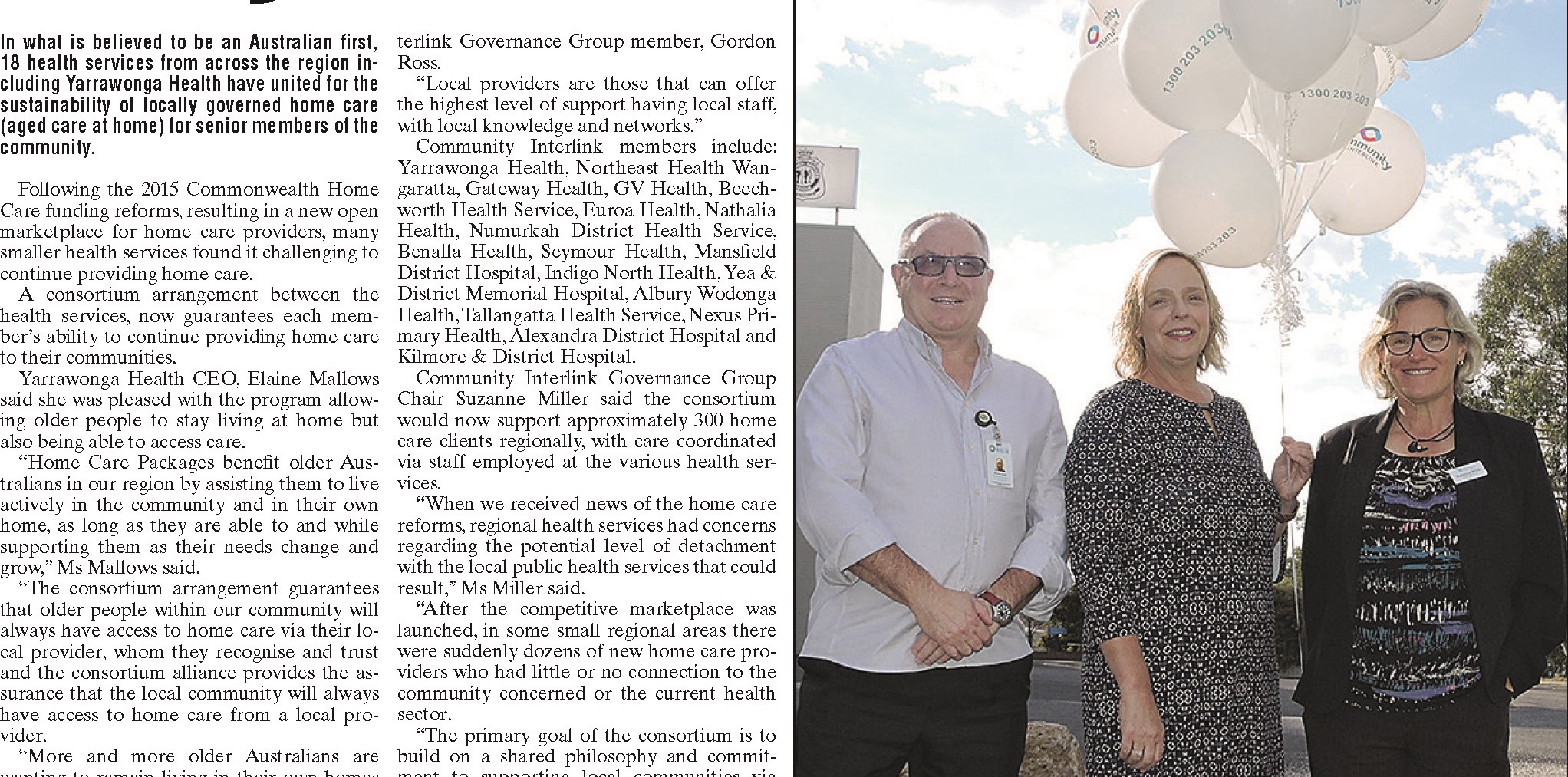 in the media
HEALTH SERVICES JOIN TO PROVIDE HOME CARE

Published by The Border Mail Friday March 2, 2018.
in the media
LEADING HOME CARE SUPPORT
HEALTH SERVICE CONSORTIUM AUSTRALIAN FIRST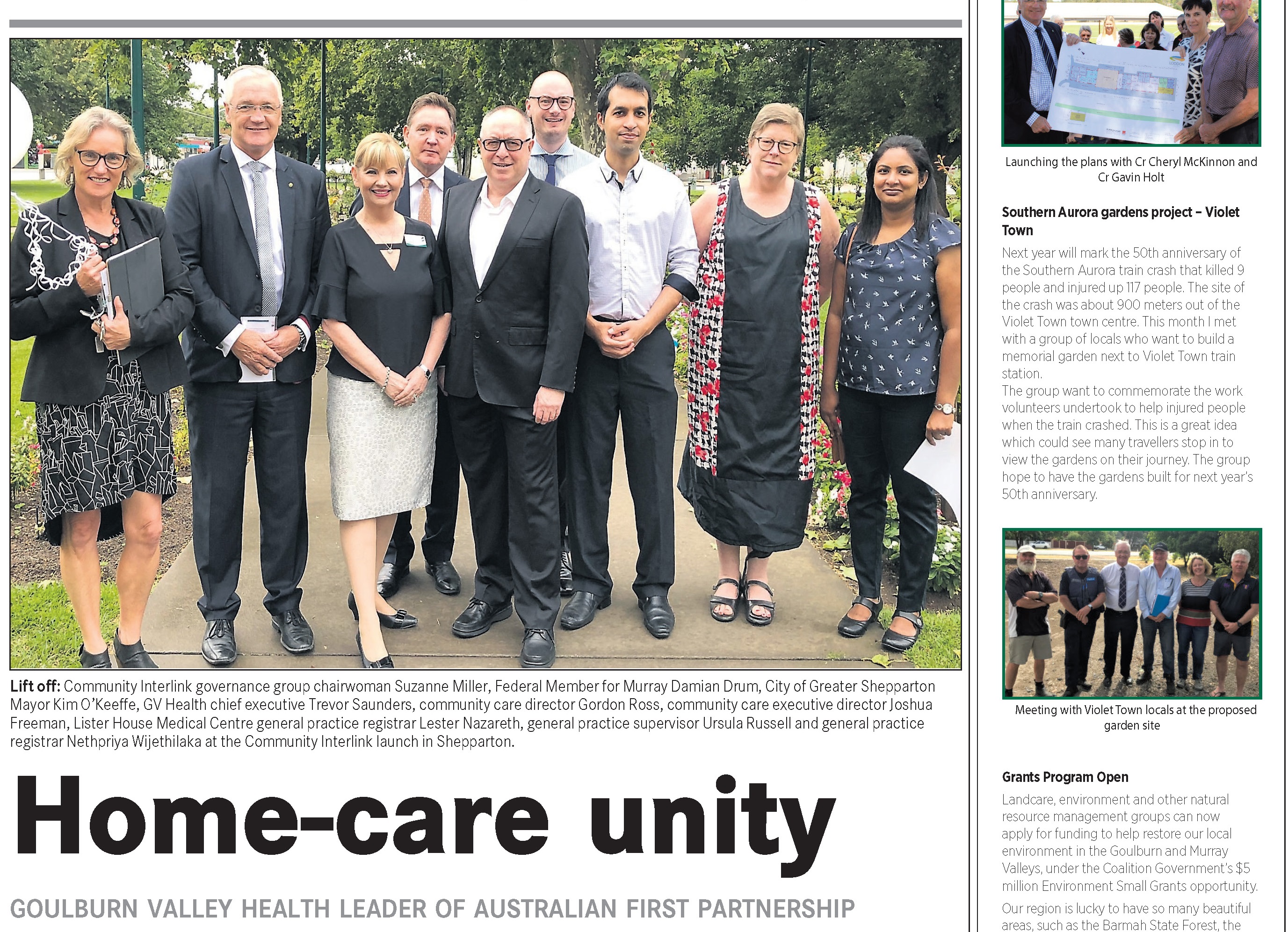 Published by the Shepparton News Monday 12 March, 2018.
official launch series
The Community Interlink health service Home Care consortium was officially rolled out across northern and central Victoria and southern New South Wales in early 2018.
The launch was marked by events in five main locations within the consortium's servicing area including: